We Can Help You!
Blue Sky Dental, a downtown Rochester, MN dental clinic, provides cosmetic and family dentistry to adults, seniors, and children. We listen to our patients to identify their dental concerns, and then design a treatment plan tailored to each individual. Our staff is committed to building long-lasting relationships with our patients. In turn, our patients trust us with all their cosmetic & family dentistry needs.
How is Blue Sky Dental Different?
We are a patient-centered cosmetic & family dentists in Rochester, MN offering many choices to make your dental visit more comfortable:
Saturday appointments to fit your busy schedule
Downtown Rochester, MN location and FREE parking
Cutting edge digital dentistry
Massaging dental chairs & spa hand-wax therapy
Fillings with No Needles using our dental laser
Crowns completed in a single day
Overhead TV with headphones to watch your favorite shows
Reception beverage bar
Optional nitrous gas (laughing gas)
Meet the Doctors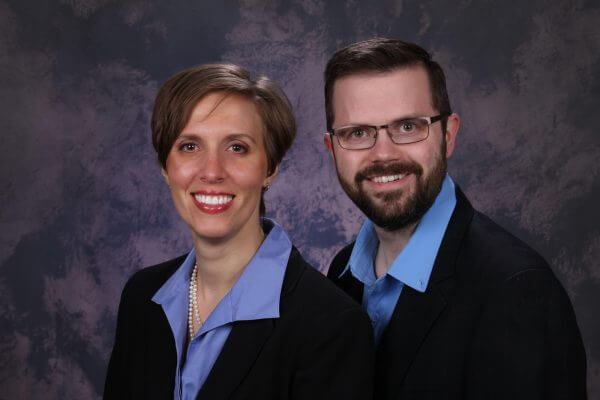 What Our Patients Are Saying
Both dentists at Blue Sky Dental are awesome! I got really good care from them. The prices are reasonable. You definitely won't be disappointed to go there. They give you options what treatments they can do for you. Some little things, they didn't even charge me. I appreciate them and hopefully you will give them a chance. Also, their staff is friendly and welcoming.
- Benji J
I've been a patient at Blue Sky for a couple years. They create a very relaxing atmosphere with many comfort measures for the patient. Both dentists provide a very thorough exam. Recently I scheduled my appointment online, which was very convenient!
- Emily L
Blue Sky Dental is a wonderful facility with luxurious amenities! The staff is very welcoming with smiles all around. They make sure your experience is pleasant by thoroughly explaining any questions you may have! I can't wait to go back!!
- Maxim F
We moved down to Rochester in the summer and we needed to find a dental place to go to. We had done our research and found Blue Sky Dental. My family loves it here. All questions and concerns are answered and there is no pressure on any decisions. We are able to figure out what's the best care for us! My son loves it here and we have had great quality care! I would highly recommend coming to Blue Sky Dental they are friendly, warm, and welcoming!
- Rose L-H
Blue Sky Dental is located in Downtown Rochester, Minnesota on Historic 3rd Street SW. We offer Free Parking & Saturday Hours.